LOCATION → ACCOMMODATION
Hotel
Paseo Marítimo, 11
Mallorca - Palma 07014
SPAIN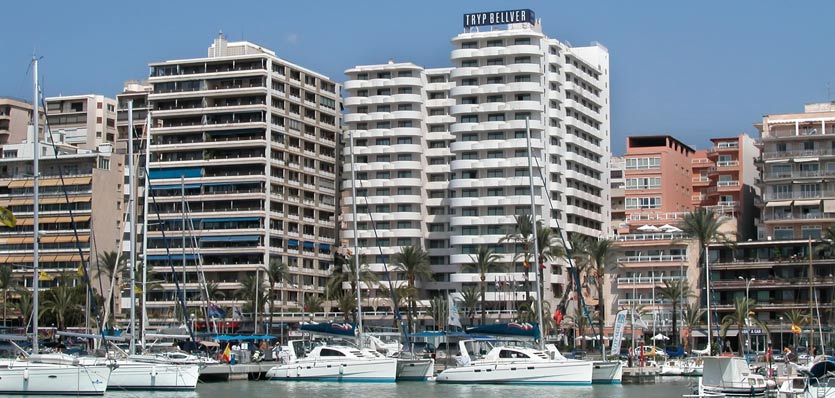 Hotel description
The TRYP Palma Bellver is located in the heart of the Paseo Marítimo seafront promenade and overlooks the Bay of Palma de Mallorca. Its strategic location in the heart of the city, its personalised service, and its excellent facilities make it the ideal choice for your stay in Mallorca.
Near the hotel guests can visit the city's main attractions, such as the Cathedral, the Es Baluard museum of contemporary art, the historic Bellver Castle, as well as the city's main entertainment areas. TRYP Palma Bellver offers you the chance to discover the city's daytime and evening activities thanks to a location opposite the marina and just a few minutes walk from the trendy bars and restaurants and the major shopping areas.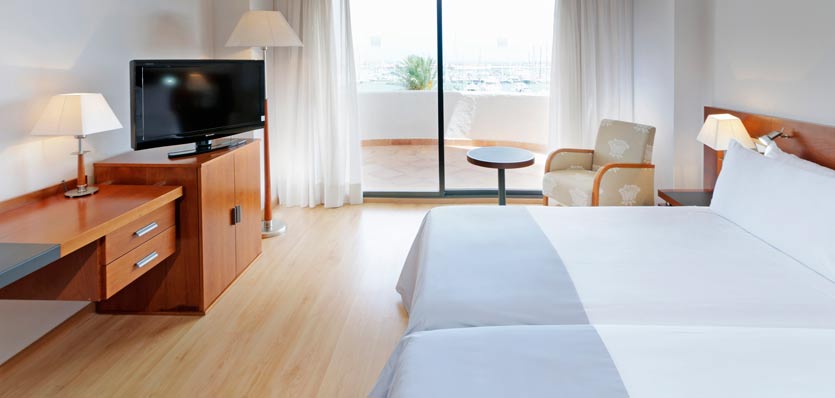 Location of the hotel
5 minutes from Cala Major and 10 minutes from Playa de Palma.
0.6 km from Pueblo Español – Congress Centre
0.9 km from Es Baluard art museum
1.1 km from Bellver Castle
1.4 km from the cathedral
1.5 km from the city's historical and commercial centre
1.6 km from Plaza del Mercat (city's main market)
1.8 km from Plaza Mayor
1.8 km from Joan March Foundation
For more information regarding accommodation, please email neomar@fase20.com
The organization of IWANN 2015 recommends the accommodation in Hotel Tryp Palma Bellver where the conference will be organized.